Key West, off the tip of Florida, is the southernmost city in the contiguous United States and is about 95 miles north of Cuba. Commonly known as "the Florida Keys" or "the keys".  While exploring the best beach in Key West on a bright, sunny day, I soaked up the lovely tropical views that surrounded me and admired an old, rugged U.S. Navy ship on display at the fort's dock.
Tourist posing for photos on the beach under the palm trees. An old WW II U.S. Navy Ship, USS Mohawk.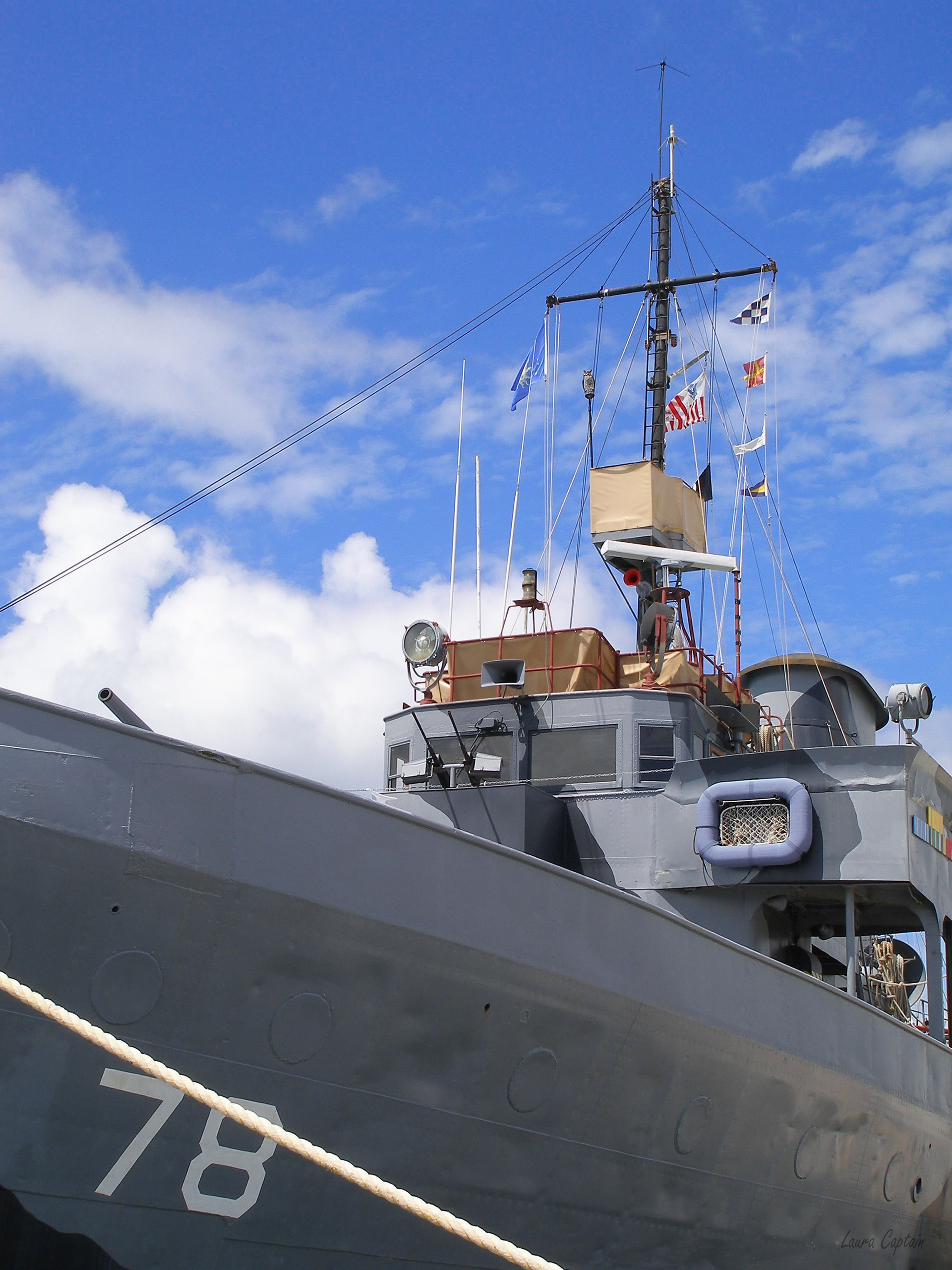 Close-up shots of the decommissioned Navy ship known as "Mighty Mo".